About the TimeExposure Affiliate Program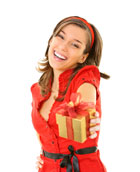 We know how many of our customers love telling others about ProSelect and the difference that it has made for their businesses. If you are one of those, then our ProSelect Affiliate Program was created to allow us to thank and reward you for referring new clients and business to us.
How it works
By simply placing special text links and/or logos on your web site, Facebook page or Blog page that direct to certain pages on TimeExposure, our web site will automatically track all people who visit us through your links. Should they then purchase a ProSelect license, you will automatically earn a commission.
Keeping Track
You will be able to see how many click-throughs come from your links, how many sales are made and what your commission earnings are through the Affiliate Program section on your My Account page.
Getting Paid
Your commission can be paid quarterly into your nominated Paypal account (subject to Affiliate Program Terms & Conditions) or, if you wish, used to purchase products and services through the TimeExposure Store.
As a special introductory offer, every $1 of commssion earned is worth $2 in our Store!
For example, with a commission rate of 10.0% (the program introductory commission rate) and your referred clients purchasing $1,000 worth of TimeExposure products, you will be entitled to receive $100 of commission in cash or $200 worth of TimeExposure.com products or services from our Store.
You can use your affiliate commission to pay, or part pay, for purchasing upgrades and add-on products or for extending your TimeExposure PLUS.
How to get started
The program is open to all registered ProSelect license holders. To join, just complete the Affiliate Program Registration Form. After submitting the form, the Affiliate Area in your My Account page will give you the unique URL links that you can then place on your website, facebook or blog pages.