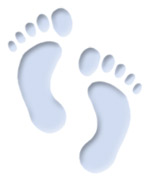 About Pathways
Our goal, at TimeExposure, is to help professional photographers develop and run efficient, profitable and enjoyable businesses.
We do this by developing the best software tools for the industry and providing training and support to help you use these tools effectively.
It's more than just about the software...
We know that there is more to running a successful photography business than just using the right software tools (though this is an important start!).
You also need to know so many important things from how to setup your presentation room to how to have customers that keep coming back... and everything in between!
Our Pathways area is designed to help provide you, as a TimeExposure customer, with this knowledge.
Pathways is not about how to take great images or which photoshop actions to use - there are already plenty of web sites that can tell you about this - rather, it is a growing Resource of marketing and management ideas, presentation techniques, sales tips (and more!) prepared by our invited Pathways Contributors - all successful photographers and industry leaders.
We will be regularly adding new articles, interviews and video presentations into this area - full of fresh ideas for you to consider, try, and assimilate into your business.
Enjoy!