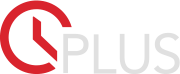 Maximizing your Investment in ProSelect
Our TimeExposure PLUS program is designed to keep your ProSelect software loaded with the most up-to-date features, assets and resources.
When you purchase ProSelect, TimeExposure PLUS is included for 12 months. If you chose a ProSelect Lease, TimeExposure PLUS is automatically included while your lease is active. If you are upgrading from an earlier version of ProSelect, PLUS is included for 6 months from your upgrade date.
Apart from FREE upgrades to all new releases and FREE on-line technical support when you need it, our PLUS program also includes the following amazing benefits: