Learning ProSelect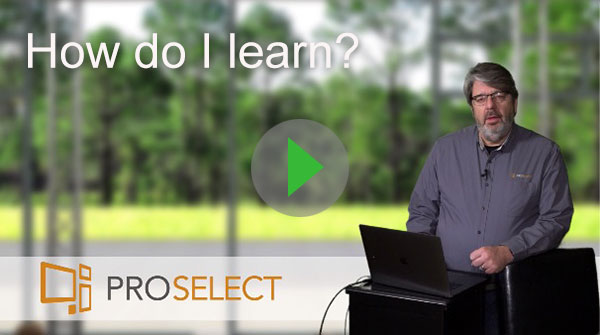 Built-in Manuals
ProSelect includes the following hyper-linked PDF manuals that you can open under the Help Menu in ProSelect:
Quick Start Guide
Reference Manual
Resources Guide
SendMyRoomsGuide
You can also download these document files directly from User Guides section of the Main Downloads page.
Getting Started Movies
This series of short movies on the Starter Movies page is designed to help you get started using ProSelect and making extra money as soon as possible.
Training Movies
We have well over 100 detailed movies covering most aspects of setting up and using ProSelect can be found on the Training Movies page
KnowledgeBase Articles
You can also search our KnowledgeBase by category or keyword to quickly find an answer to your question. We publish answers to all commonly asked, (and not so commonly asked) questions here.
ProSelect FaceBook User Group
The ProSelect U2U Facebook User Group is an independent community of users who help each other (and we chime in now and then!). This is a great place to ask "What is the best way to..." questions. You can apply to join the page.