Earlier Versions
Newer Versions
ProSelect 2010r1 - What's New...
Release Date: April 1, 2010
This page covers some of the new features in this new version.
For a list of all changes, see this Knowledgebase article or the What's New section at the back of the ProSelect 2010r1 Reference Manual (quick access under the Help menu in ProSelect).
---
Add your Studio Logo to your Reports
You can now setup your studio's logo in the Preferences and have it added to your Order Report and your Proofsheets reports. Your logo can be positioned on the left, center or right side of the top of bottom of the page and you can have a different logo for landscape vs portrait orientated page layouts.
Since it is just an image file you can add anything you like to the image including contact details.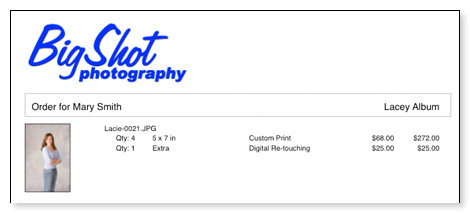 Re-arrange the position of items in the Order Report
You can now change the order that items are displayed - just drag them up or down or click on the column headers to sort the columns. Your selected row order will be saved in the album file and printed on the Order report.
New graphics have also been added to the Place Order window to more clearly show what type of item has been ordered.

Save & Select different Order Report Messages
Use the Notes Library (under the Resources Menu) to create as many different messages as you like. Then just select the one you wish to add to the bottom of your Order Report at the time of printing. Your messages could be Terms & Conditions, your Copyright conditions or even short term promotions. Messages now automatically wrap to the width of the page when printed.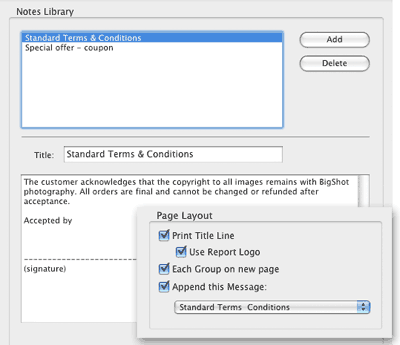 Even more flexibilty with Template Styles
Template Styles are a great way to instantly change your layouts or book pages to a completely different "look" for your customers. Styles control borders around openings, mats and graphics block elements. With 2010r1, you can now design a template where a border style can also be applied to a graphics block and also create a style that will place an image in a graphics block.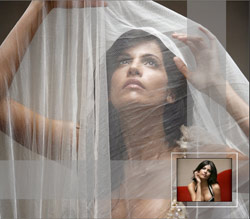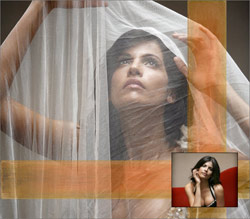 People love using template styles but it can get a bit cumbersome if you have too many of them! To help with this, we have added Style Groups so you can gather your styles together. You might decide to keep your book styles separate or have different style themes for different age group clients. Just add some groups and drop your styles in.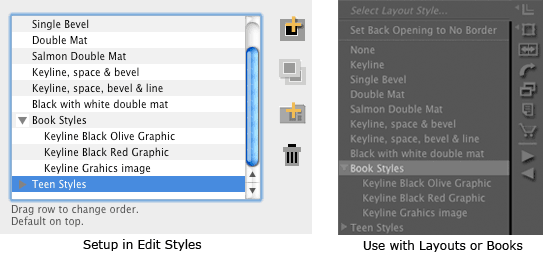 Importing your Client's selected WebGallery favorites into ProSelect
If you are using TimeExposure's WebGallery system and have uploaded an album from ProSelect to WebGallery, your clients can go on-line, select all of their favorite images and send them to you. The WebGallery system sends you a .wgf file by email that you drop into ProSelect and the client's selected images are automatically copied to a new set in ProSelect.
You can then take those favorites and prepare wall collages or books from them. You save time because your clients can make their choices in their own time and its fast and simple to get their selection into ProSelect.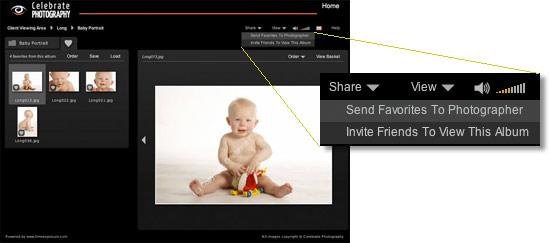 Other new features...
New Resources menu - used to handle your Collections, Room View images and Notes.
Added a new 3x4 crop ratio
Added a new "Export Orders" format called "Standard XML for Web" which is designed to allow easy exporting of orders to web-based Studio Management systems. Tave are supporting this format now and ShootQ will be soon.
We have re-written the production re-linking section so it works much faster if you keep your original files on network servers.
Exported Collections with styles can now include any images related to graphics blocks. To import these Collections you need ProSelect 2010r1 or newer.
The Exported Filename list now also includes a list of all images that have been used in any books in the album.
Collection Unlock keys have a new format and you can now Unlock a Collection on-line using your timeexposure.com account email address and password.