Free Trial
Working with Books - Highlights
Books are a great product to sell either as a main product or as add-ons to your wall print sale. With ProSelect Pro you can design and build books in no time at all...
Use with any book supplier
ProSelect Pro can be used to design and build books for any book supplier who can accept .jpg, .tif or .psd files for the pages.
Just setup the required book specifications in a new Book Design and start adding templates to create your pages and drop in your images. You can use single sided or double-spread templates and mix & match these as you wish.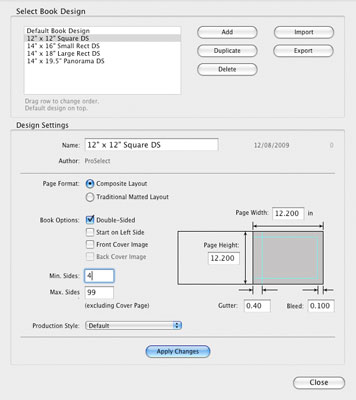 Any size, any shape
By default, your templates will be automatically adjusted to fit perfectly into your specified book design so it's easy to us the same set of templates for different sized books. Turn off this feature when designing matted books.
Automated production
Designing is super fast using the low-res proxy images stored in ProSelect.
Once your book is complete, send it to ProSelect's Hi-Res Production system and sit back while each page is automatically built and saved in a folder ready for you to send to your supplier.

"Although I am now addicted to designing album templates, I should have implemented Proselect Albums (books) in my workflow a long time ago. Talk about a time-saver! I love this program more and more every day! LOL"
Jason Lloyd, Soul Reflections Photography
Build a book in minutes
Use ProSelect's Smart Filter to quickly find and fill the template that you need.
Select any three images that you want to put together on a page and the Smart Filter will display all templates with exactly three openings.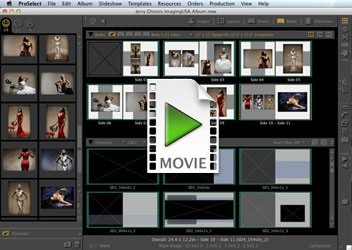 Click to play movie
You can optionally have it match by the number of openings also well as matching image and opening orientations.
Then just drop the three images together onto your chosen template to create a new page. Smart Drop will automatically place portrait images into portrait openings and landscape images into landscape openings.
Square book pages will rotate automatically if required to match your images orientations (these are notated by the rotate arrow in the top right corner).
Change the ordinary into the extra-ordinary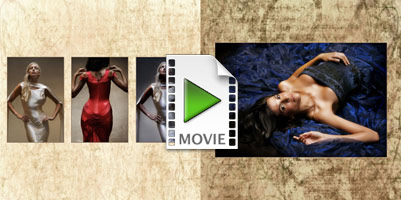 Click to play movie
Use Inner Mats (previously called Styles in earlier versions of ProSelect) to change the theme of all pages in a book or just some selected pages.
New themes can be applied in seconds - your clients will love it.
Create other options to sell in 10 seconds
Want to offer a smaller version of the book that you have just designed or the same book with a different theme? Just duplicate all pages into another book, change the book design and/or style and send to Production.

Click to play movie
Find out more