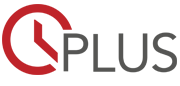 TimeExposure PLUS Benefits
Our TimeExposure PLUS program is designed to keep your ProSelect software loaded with the most up-to-date features, assets and resources. The program includes the following benefits:
Royalty Free Music
Access to nearly 70,000 music files and ongoing use of previously downloaded music for ProSelect slideshows. Our PLUS Music is licensed for personal and commercial use in ProSelect slideshows and exported slideshow movies that you sell to your clients.
Royalty Free Graphics Library
Access to close to a quarter of a million graphic elements and backgrounds for use in ProSelect or other studio projects.
SendMyRooms
™

Client Connection

Use of a custom branded SendMyRooms™ website where your clients can learn how to take and upload room photos that you download directly from our servers into their ProSelect album ready for the viewing session. You can even have the system send them a friendly reminder!
New ProSelect Releases
Free access to all new ProSelect versions released during your membership year. There are usually one or two new releases each year so you will get immediate access to the lastest features to use throughout your studio.
Bonus Resources
Free bonus downloads that can include templates and styles, rooms, slideshow styles and pre-selected music groups based on member's favorites.
Technical Support
Help when you need it with access to our technical support team though our on-line Support Center
How to I get it?
When you purchase ProSelect, TimeExposure PLUS is included for 12 months. If you chose a ProSelect Lease, TimeExposure PLUS is automatically included while your lease is active. If you are upgrading from an earlier version of ProSelect, then it is included for a 6 months period after your upgrade date.
How much does to cost to renew?
At the end of your included period, you can optional choose to extend your TimeExposure PLUS program for another year from a little as USD$22* /month with a 10% discount if paid annually in advance. See our Sales and Support Policies page for more details.
We send emails reminders a few weeks before it's due to expire. You can also setup your account to have your TimeExposure PLUS renewed automatically.