Back
Search Tools - KnowledgeBase & Movies
Search the KnowledgeBase
KnowledgeBase articles contain answers to commonly asked questions, problems and solutions, bugs, and fixes. There are a few options accessible under the Support menu on the TimeExposure web site to search for an article and find an answer.
Using the default option Search, the search results will include our KnowledgeBase.
Step 1: Simply type your question into the Search box and a list of relevant articles will be listed: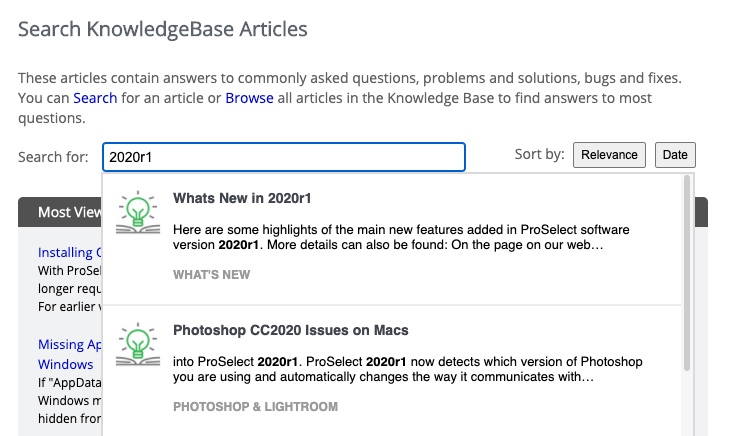 Step 2: Choose from the results shown. 
Note: The search defaults to displaying the most Relevant articles based on your entered search terms, however, you can click the Date button to list the results with the newest articles at the top of the list.
Browsing Options
Using the Browse search option, you can look through all the KnowledgeBase articles by Category. This option also shows the "Most Viewed Articles" and "Most Recent Articles" lists . Any of these can be clicked on to view the subcategories or article contents.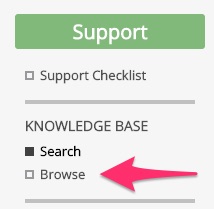 Search for Movies
You can search for movies under the Training menu --> Movie section --> Search (tab). Simply enter keywords in the search box displayed. You can refine your search further by using the Advanced Search Options.
Further helpful hints can be found on that page.



KnowledgeBase Article: Search Tools - KnowledgeBase & Movies